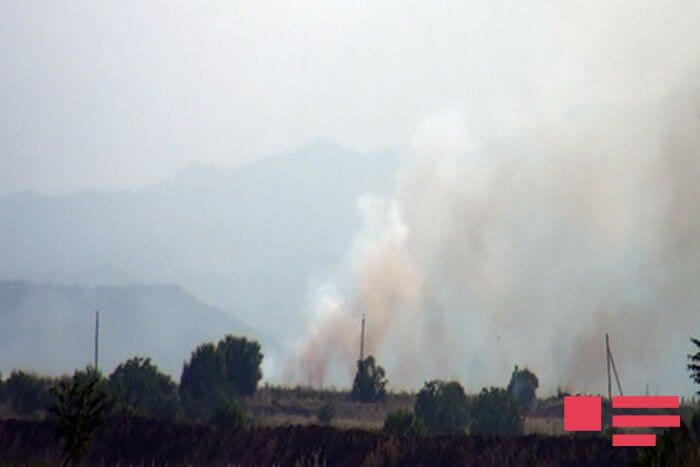 Arsons committed yesterday by Armenians in the occupied Bash Garvand village of Azerbaijan's Aghdam district engulfed the contact line and spread to the district's Chiragli village.  
APA's Karabakh bureau reports that the fire spread throughout the village was prevented, but pastures and trees around the village burned down.
Villagers said that haze of smoke and floating ash blanketed the village. Wild animals and snakes resorted to settlements during the fire.