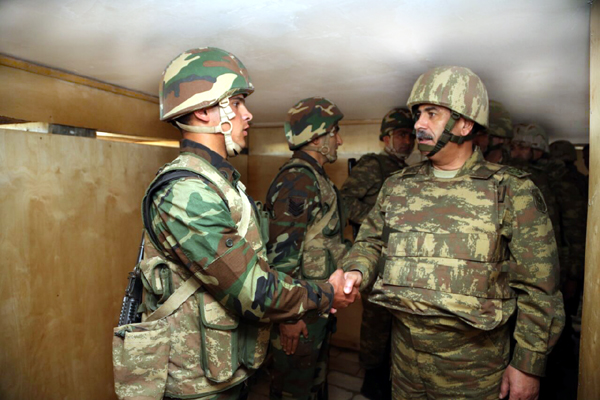 Azerbaijan`s Defence Minister, Colonel General Zakir Hasanov and the Ministry`s senior officials have today visited military units located on the frontline.
Minister Hasanov met with the military personnel in the recently retaken territories, and reviewed their combat, moral and physical preparedness, and checked the sustainability of defence line, fire capabilities of the troops, readiness of combat equipment, ammunition and other means.
The Defense Minister viewed the enemy positions from a post of one of the units on the frontline, and was informed about the operational situation and activities on the defense line.
Zakir Hasanov also met with servicemen who distinguished themselves during the April battles, and presented them with gifts.
The military personnel assured the Minister that they will continue faithfully serving the motherland and people, and are ready to fulfill the task of the Supreme Commander-in-Chief to liberate the occupied Azerbaijani territories.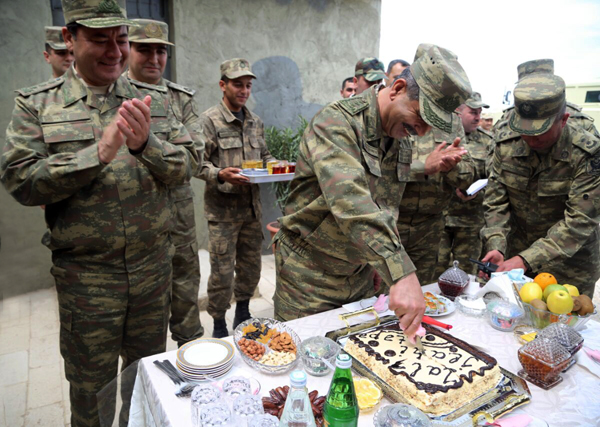 http://azertag.az/en/xeber/Azerbaijani_Defense_Minister_visits_frontline-950323