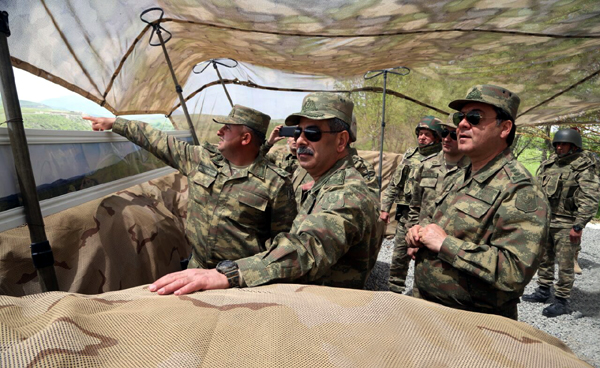 Azerbaijani Defense Minister, Colonel General Zakir Hasanov visited the military units on frontline on April 26.
Hasanov met with the military personnel, who are on duty on the recently liberated territories, and got acquainted with their combat, moral and psychological training, the Defense Ministry told APA.
The defense minister watched the enemy positions from the common post of one of the units on the frontline, after which he was briefed on the operational situation and activities carried out on the defense line.
The military personnel stated that they faithfully serve the motherland and the people and are ready to fulfill the task of the Supreme Commander-in-Chief to liberate the occupied Azerbaijani territories.