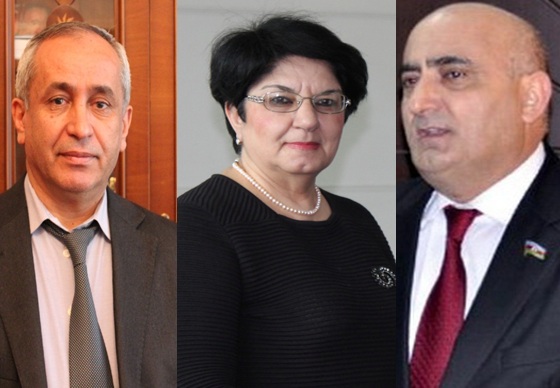 Musa Gasimli:…The peak of the genocide committed against Azerbaijanis took place in March 1918 in Baku. The genocide was later continued in other regions. Within a few days, civilian people were brutally killed by the Bolsheviks and Armenian Dashnaks just because they were Turkic Muslims. Although our archive documents claim that 8,000-15,000 people were massacred, according to the foreign sources, 20,000-25,000 people were killed only in Baku. For instance, the contemporary English documents note that a quarter of the Azerbaijani population was killed in Baku during those events. Out of 280,000-300,000 people residing in Baku at that time, 80,000-100,000 were Azerbaijanis. 20,000-25,000 people make up a quarter of the Azerbaijani population…
Solmaz Rustamova-Tohidi:… By disarming nearly 50 Azerbaijani military servicemen on March 29, 1918, the Bolsheviks and Dashnaks provoked response. Using this opportunity, the combined armed forces of 6,000 Baku Soviet Red Army, 70% of which was composed by Armenians, and 3,000 Dashnaksutyun troops started massacring unarmed Azerbaijani civilians in Baku. 12,000 Muslim people of Turkic origin were slaughtered only within a week. On the same days, Shamakhi and surrounding villages were burned down. The events were later continued in Guba, Lankaran and Kurdemir.
According to EIC documents, 11,000 people were killed in Baku. This figure is also reflected in my books about the 1918 massacre. I have also included the financial losses. Some researches contain incorrect information. For example, 167 villages were destroyed in Guba, while some researches claim 122. Or the casualties in Shamakhi are claimed 7,000 victims. In fact, 8,000-10,000 people were slaughtered in the town of Shamakhi, 10,341 people in its 110 villages. Summarizing these figures, we can state that about 18,000 -20,000 people were killed in Shamakhi, 50,000 people throughout Azerbaijan.
Nazim Mustafa:… the whole points on the 1905-1906 Armenian – Muslim massacre was solved in the Voronsov-Dashkov's bedroom. Even a colonel, the head of the security service of the viceroy wrote that, Voronsov-Dashkov's head clerk Peterson used to distribute weapons among the Armenians. So, the Caucasus viceroy was stand for the Tsarist Russia. At that time he was an elderly person, at the age of 84. His young wife had a great impact on him, and she did not allow taking any measures against Armenians. As well as the Tsarist government defeated the Russian-Japanese War, tried to prevent revolutionary condition in the large cities, and could not reach the outskirts. The Armenians took the opportunity of the condition of impunity and committed massacres…
Was prepared based on the interviews of the abovementioned historians to the 1905.az portal
(Musa Gasimli: "A quarter of the Azerbaijani population was massacred in Baku in 1918", Solmaz Rustamova-Tohidi: "It is not the right time to make a political decision on the 1918 massacres due to the Soviet occupation of the Azerbaijan Democratic Republic", Nazim Mustafa: "Both during the genocide in 1918 and I Garabakh War Armenians attacked from the same directions.")