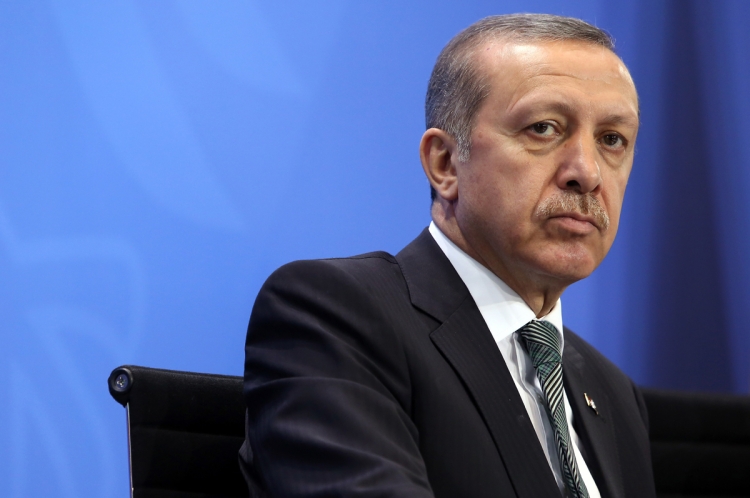 Azerbaijan's PresidentIlham Aliyev has extended his condolences to Turkey's PresidentRecep Tayyip Erdogan over the deadly terrorist attack committed at Istanbul's main airport on June 28. 
"Dear Mr. President, Dear brother, we were deeply saddened by the news of a ruthless terrorist attack that killed and injured scores at Ataturk Airport in Istanbul," President Aliyev said in his letter of condolence.
"We are extremely outraged by this horrible tragedy and consider it important and necessary to mobilize forces and carry out a joint and resolute struggle against terrorism which has grown into a global evil," noted the Azerbaijani president.
"On behalf of the people of Azerbaijan and on my own behalf, I extend my deep condolences to you, the bereaved families, the loved ones of those who died and the brotherly people of Turkey, and wish the injured the swiftest possible recovery," Ilham Aliyev said.
A terrorist attack occurred at the Istanbul Ataturk Airport, as a result of which 36 people were killed and 147 injured, according to recent information.