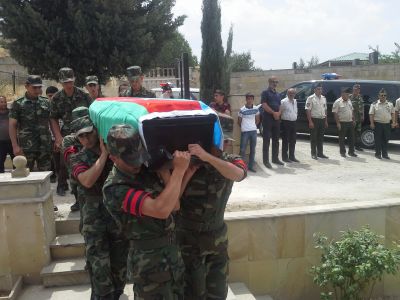 Azerbaijan's Defense Ministry has released a statement about the serviceman killed as a result of ceasefire violation on the front line.
Armenian armed units shattered the ceasefire at around 17:00 on July 31, firing on positions of the Azerbaijani Army, the Defense Ministry's press service told APA.
Born in 1977, drafted from Gazakh district, ensign of the Azerbaijani Armed Forces Almazov İsə Ziyad oğlu killed by an Armenian sniper as he breached security rules.