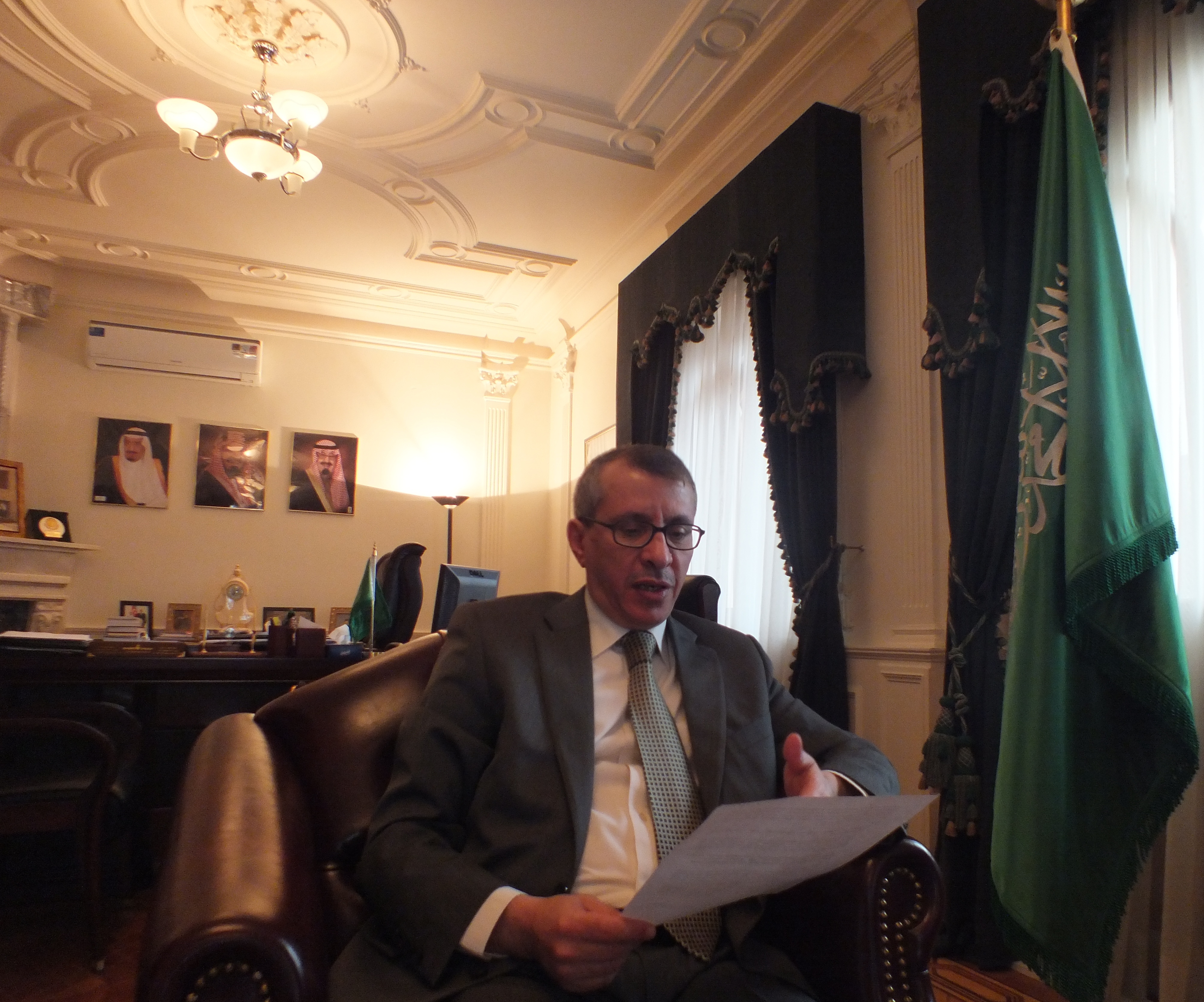 1905.az present an interview with Mr. Mesaad bin Ibrahim al-Sulaim, Ambassador Extraordinary and Plenipotentiary of the Kingdom of Saudi Arabia to the Republic of Azerbaijan
– How do you assess the current state of relations between Azerbaijan and Saudi Arabia?
– The Kingdom of Saudi Arabia and the Republic of Azerbaijan share high-level fraternal ties, which are based on mutual respect, friendship and Islamic heritage. The countries maintain mutually beneficial full cooperation and coordination. A source of pride for all of us, these relations are developing thanks to the Custodian of the Two Holy Mosques King Abdullah bin Abdulaziz and His Excellency President Ilham Heydar oglu Aliyev. Together with our Azerbaijani brother, we now strive to develop this cooperation in all fields, especially in trade, investment and culture.
– Mr. Ambassador, our governments cooperate in political, economic, cultural and other spheres. Despite great potential, our economic relations are, however, not at a desirable level. Up to day, 6 Saudi Arabia-based companies have invested USD 368 million in Azerbaijan`s economy. What measures are taken for developing the economic relations? Does Saudi Arabia intend to participate in Azerbaijan-related investment and/or infrastructure projects in the future?
– Admittedly, Saudi Arabian-Azerbaijani economic relations do not match high-level political contacts and huge potential between the two countries. However, I am pleased to say that I have witnessed big progress in this field since my arrival in Azerbaijan last June. After a long break of 9 years, Saudi Arabian-Azerbaijani Intergovernmental Commission held its third session in Baku last December, and a number of agreements were signed. We expect these agreements to boost trade volume, investments between our countries. Furthermore, "The First Forum on Cooperation and Economy between Arabic Countries and Central Asia & Azerbaijan" was held in Riyadh, Saudi Arabia on May 13, 2014. Led by Foreign Minister Elmar Mammadyarov, a high-level delegation comprising senior officials of Foreign Ministry and Ministry of Economy and Industry, represented Azerbaijan in the forum. A number of political, economic, cultural and scientific issues was discussed by the interested parties. Developing relations and strengthening cooperation between the Arab League member states and Central Asian countries and Azerbaijan will ensure security and stability in relevant regions, boost trade volume, economic relations, investment potential, contribute to prosperity and welfare of population. "The Protocol to the Convention on avoidance of double taxation and the prevention of fiscal evasion with respect to taxes on income and property between the Government of the Republic of Azerbaijan and the Government of the Kingdom of Saudi Arabia" was signed during Foreign Minister Elmar Mammadyarov's visit to Saudi Arabia.
– Saudi Arabia defended Azerbaijan`s just position on the Nagorno-Karabakh problem. What do you think about the conflict resolution?
– As the Kingdom of Saudi Arabia, we support the territorial integrity of the Republic of Azerbaijan in accordance with resolutions of international organizations, and we hope that those resolutions will contribute to resolve the conflict. It will lead to peace and stability in the region. The Kingdom of Saudi Arabia was among the first countries to recognize the independence of the Republic of Azerbaijan. In addition, my country supported non-permanent membership of the Republic of Azerbaijn in the UN Security Council and in the Organization of Islamic Cooperation.
– How many students from Saudi Arabia study in Azerbaijan?
– We currently try to activate the memorandum on cooperation in the field of science and education signed on January 15, 2007, between the Ministry of Education of Azerbaijan and the Ministry of Higher Education of the Kingdom of Saudi Arabia. This document implies exchange and training of students and teachers. Moreover, youth delegations of both countries exchange regular visits. A youth group from Saudi Arabia is to come to Azerbaijan in the first half of June, while an Azerbaijani delegation of young people is expected to visit Saudi Arabia in September.
– Have you visited provinces of Azerbaijan during your tenure here?
– I have already been to tourism regions, such as Gabala, Guba, Lankaran, Nakhchivan and seen beautiful nature, a lot of rivers, changing weather conditions and hospitality. I have also participated in various national events featuring folk art.
– You have been working in Azerbaijan for nearly a year. You have served as a diplomat in other countries prior to your appointment to Azerbaijan. What is the main characteristic feature that differs Azerbaijanis and Baku from those countries and cities?
– First of all, I would like to emphasize that our countries have a lot in common, such as common history, religion and culture. Kindness and hospitality is the main characteristic feature of your people. The architecture of Azerbaijani cities, especially Baku has fascinated me.
Aynur Hüseynova
1905.az