Discussions were held at the Parliamentary Assembly of the Council of Europe (PACE) following the presentation of two reports "The functioning of democratic institutions in Azerbaijan" by Stefan Schennach (Austria, SOC) and Cezar Florin Preda (Romania, EPP/CD), and "Azerbaijan's Chairmanship of the Council of Europe: What follow-up on respect for human rights?" by Alain Destexhe.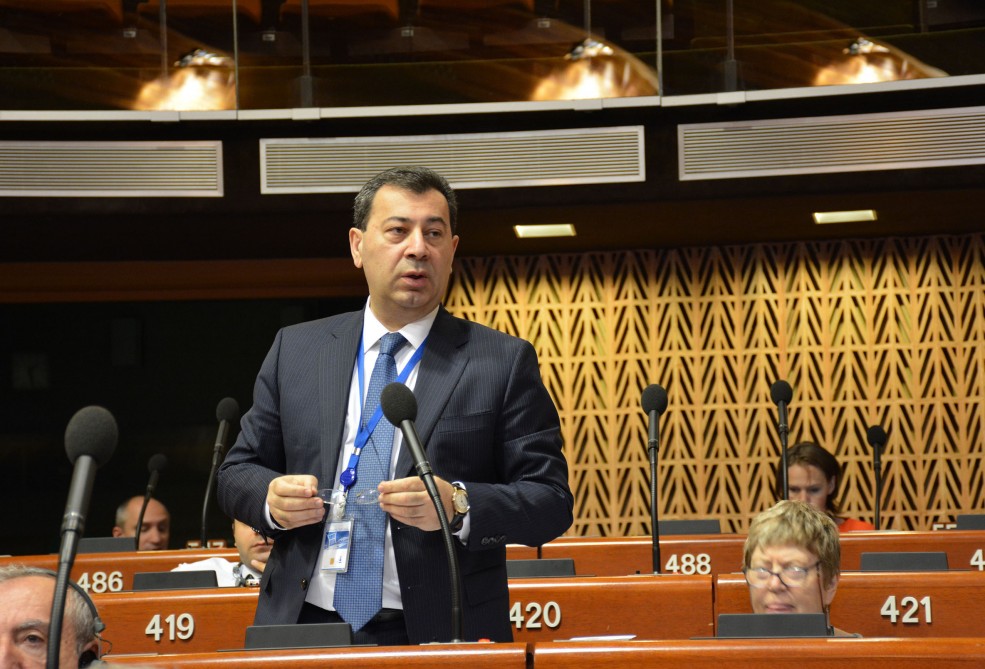 Speakers highly appreciated the reports, an APA correspondent reported from Strasbourg.
Former PACE President Anne Brasseu, other parliamentarians Omtzigt Pieter, Frank Schwabe and Christoph Strässer spoke out against Azerbaijan, calling for the release of Ilgar Mammadov and the solution of the problems of journalists and civil society representatives.
Samad Seyidov, head of the Azerbaijani delegation to the PACE, responded to criticism from the parliamentarians.
He harshly reacted to the accusations of Dutch MP Omtzigt Pieter.
"Mr. Omtzigt, do not be zealous and do not try to portray yourself as an objective person through your statements and remarks in the name of democracy in Azerbaijan. We know very well which forces are behind you. You're working together with Armenians. Your objectivity can only be imaginary," Seyidov said.
Seyidov then accused the Council of Europe of demonstrating a bias attitude towards Azerbaijan and pursuing the policy of double standards in relation to Azerbaijan.
"The Secretary General of the Council of Europe has recently been criticizing Azerbaijan. Instead of demonstrating an equal and unbiased attitude towards all member states, he mentions only one country," he said, adding. "Why the [secretary general] shows a different attitude towards Russia in order to make it rejoin the organization, but when it comes to us, he acts completely different?"
Vusal Huseynov, a member of the Azerbaijani delegation to PACE, also accused parliamentarians Omtzigt Pieter and Schwabe Frank of representing the interests of Armenian lobby.