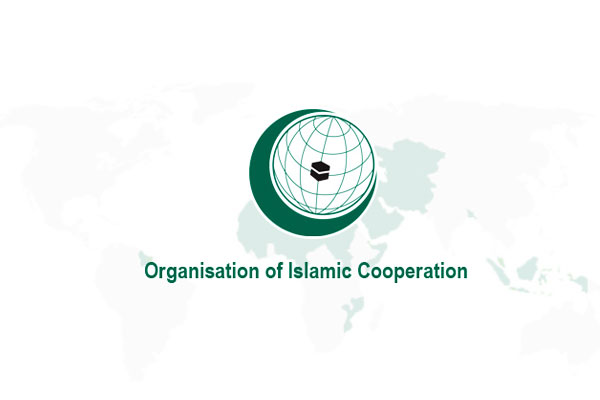 The Organization of Islamic Cooperation has called for the withdrawal of Armenian troops from the Nagorno-Karabakh and other occupied territories of Azerbaijan, read a final communiqué of the 13th Islamic Summit of the heads of state and government of the OIC member states.
The document reiterates the principled position of the OIC on condemnation of the Armenian aggression against Azerbaijan, reaffirms that acquisition of territory by use of force is inadmissible under the UN Charter and international law, and urges for strict implementation of the UN Security Council resolutions which demand the withdrawal of Armenian troops from the occupied Azerbaijani territories.
The Conference also called for the resolution of the conflict on the basis of the sovereignty, territorial integrity and inviolability of the internationally-recognized borders of Azerbaijan, according to the final communiqué.
"The Conference also expressed its grave concern by the continuing arms supply to the aggressor, unlawful actions aimed at changing the demographic, cultural and physical character of the occupied territories, including by destruction and misappropriation of cultural heritage and sacred sites, illegal economic and other activities and interference with the public and private property rights in the Nagorno-Karabakh region and other occupied territories of Azerbaijan. In that regard, the Conference urged member states to take effective measures, including through national legislation," the document says.
The documents also condemns in the strongest terms the continuous attacks carried out by the Armenian armed forces in the occupied Azerbaijani territories as a result of which civilian population suffered, mosques have been attacked, praying people died and social and economic infrastructure have been destroyed, and expresses support for Azerbaijan's efforts in defeating these attacks and defending its peaceful population.
"The Conference stressed the necessity to further increase pressure on Armenia by political, economic and other coercive means in order to bring the aggressor in compliance with the OIC demands and decisions," reads the document.
The final communiqué criticizes Iran for interfering in internal affairs of regional countries.
Baku. APA.