A farewell ceremony for world-famous Azerbaijani scientist Lotfi Zadeh was held at the Azerbaijan National Academy of Sciences (ANAS) on Friday.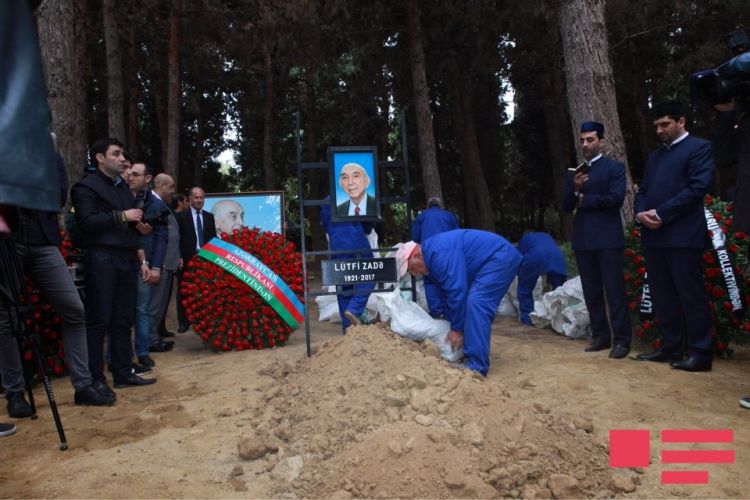 The ceremony was attended by President Ilham Aliyev, state and government officials, scientists and public figures, APA reported.
ANAS President Akif Alizade emphasized that Lotfi Zadeh made huge contributions to various areas of science, and scientists in Azerbaijan and all over the world are deeply saddened by his death.
Education Minister Mikayil Jabbarov said that his last wish was to be buried in his homeland. "This shows that he lived with Azerbaijan in his heart till his last breath. His contributions to world science are unparalleled."
Academician Telman Aliyev noted that Lotfi Zadeh's theories resulted in fundamental changes in some areas of science. Aliyev added that transportation, bank, and intellectual systems in many countries operate on the basis of the scientist's theory.
Academician Rasim Aliguliev said that Lotfi Zadeh's theory is used in many spheres. "Fifth-generation computers are also to be created based on his theory. He was a scientist who deserved the Nobel Prize," he said.
Misir Mardanov, director of the ANAS Institute of Mathematics and Mechanics, spoke about the indispensable merits of Lotfi Zadeh. Mardanov said he was a great scholar and scientist.
US Ambassador to Azerbaijan Robert Cekuta also hailed the great contribution of Lotfi Zadeh to world science.
Lotfi Zadeh's cousin, People's Artist Jannat Salimova, who spoke on behalf of the world-famous scientist's family, thanked the Azerbaijani state and President Ilham Aliyev for organizing the farewell ceremony.
Lotfi Zadeh was laid to rest in the 1st Alley of Honor in Baku.