An information session entitled "Media coverage of elections" co-organized by the Council of Europe and the Central Electoral Commission (CEC) has been held in Baku.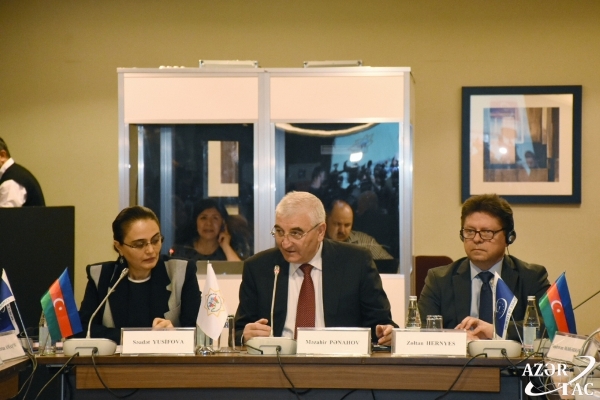 The event was organized as a part of the Council of Europe project "Reinforcing gender equality and other ethical standards in Azerbaijani media".
The aim of the event was to raise awareness of journalists before the parliamentary elections to take place in Azerbaijan on February 9. The session was attended by more than 60 representatives of mass media as well as governmental structures and the diplomatic missions, local and international experts.
Speakers at the event included Chairman of the CEC Mazahir Panahov, Head of the Baku Office of the Council of Europe Zoltan Hernyes, Deputy Head of the Department for Work and Communication with Non-governmental organizations of the Presidential Administration Saadat Yusifova, Chairman of the National Television and Radio Council Nushiravan Maharramli and Chairman of the Press Council Aflatun Amashov.
The event also featured three workshops on the topics "Standards of the Council of Europe on election coverage", "Legislation and experience of Azerbaijan on election coverage" and "Election coverage in the context of the gender equality."