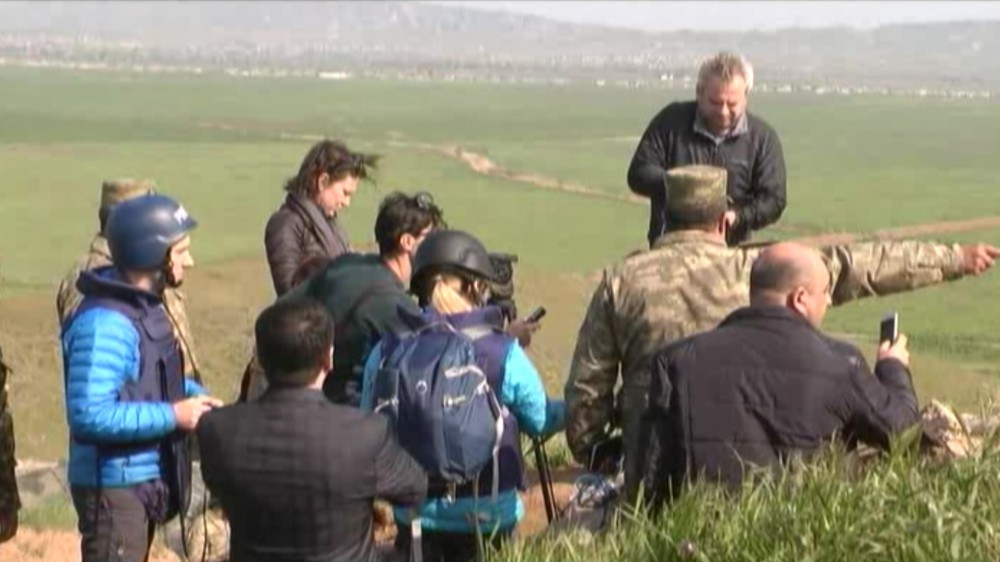 Azerbaijan`s ministry of foreign affairs has today organized a visit of a group of foreign media representatives to the line of contact.
The delegation included representatives of Al Jazeera International, Reuters, Associated Press, France-Presse, Komsomolskaya Pravda, Kommersant and Novoye Vremya, Anadolu Agency, TRT, Milliyet newspaper, as well as journalists from Iran and China and other media groups.
They met with head of Fuzuli District Executive Authority Ali Aliyev and enquired about the situation on the line of contact.
Accompanied by Azerbaijani servicemen, the delegation viewed the line of contact and Lele Tepe located in the direction of Fuzuli region, which was retaken by the Azerbaijani armed forces.