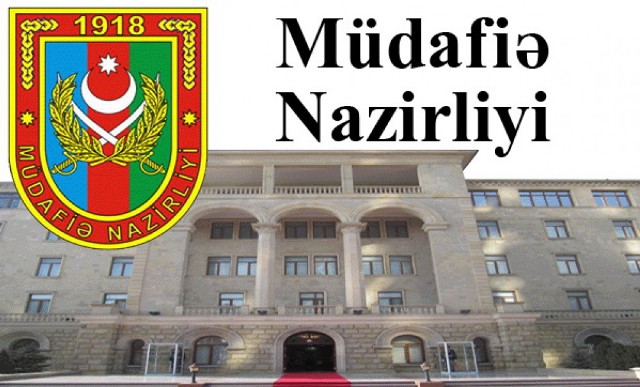 Armenian armed forces again grossly violated the reached agreement on cessation of military operations along the line of confrontation.
Starting from 23rd evening hrs., gathering additional forces and military equipment in the direction of Aghdere, the units of Armenian armed forces kept our positions and the settlements near the confrontation line of Terter district under fire by using large-caliber weapons, mortars, grenade launchers and heavy artillery. Using 122 mm D-30 howitzers enemy fired up to 20 projectiles to our positions.
Units of our Armed Forces` took immediate counter-measures in order to prevent these hostile activities on that direction.
At midnight on 24th April enemy`s units fired from the tanks gathered along the confrontation line and attempted to attack with additional manpower.
Enemy`s tanks were stopped by fire while approaching to our positions and one of them was destroyed with its crew. After this action Armenian units were forced to retreat towards Aghdere direction.
Also Armenian artillery units located around the Suqovusan (Madagiz) military base were suppressed by preventive measures.
Azerbaijan units did not suffer any losses. Operational environment as well as enemy's activities are under full control of our Armed Forces.
The Ministry of Defence informs that by committing provocations enemy tries to instigate Azerbaijani side to military operations.
Armenian criminal military-political regime is fully responsible for the consequences of these occurring incidents.