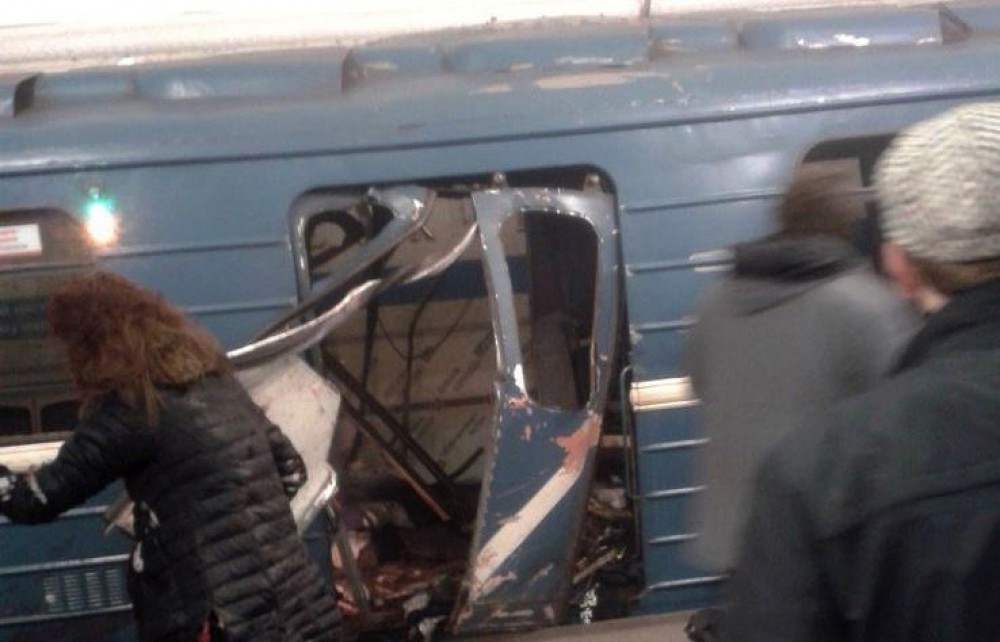 According to preliminary reports, ten people were killed by an explosion inside a metro train at the Sennaya Square station in St. Petersburg, emergency services told TASS. According to a source, an unidentified device exploded in a train car.
"According to information available at this point ten people died. Others were injured," a source said adding that the number of casualties was still to be specified. TASS has no official confirmation at this point.
Rescue workers and law enforcement personnel are working at the scene
Evacuation is under way at a blast-hit subway station. Seven metro stations in the city have been closed following the blast.
AZERTAC