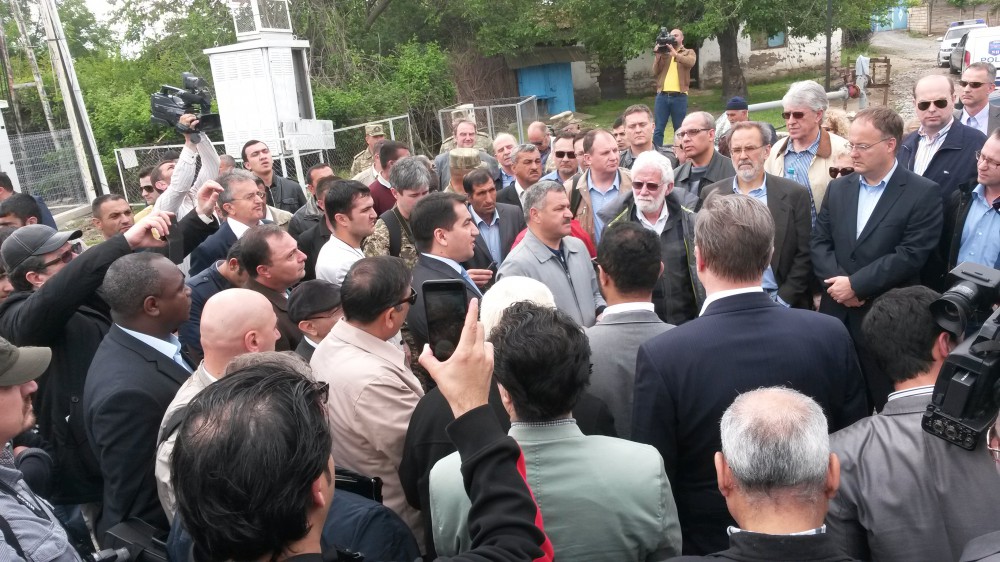 Azerbaijan's Ministry of Foreign Affairs has organized a visit of representatives of the diplomatic corps accredited in the country to the frontline zone in order to familiarize them with the consequences of damage caused to the civilian population in the wake of the Armenian armed forces' shelling the residential areas.
The diplomasts first visited Gapanly village in Tartar district. Head of Tartar District Executive Authority Mustagim Mammadov informed the delegation about the difficulties the peaceful population faced during the recent skirmishes on the frontline and problems caused as a result of Armenia's shelling the residential areas.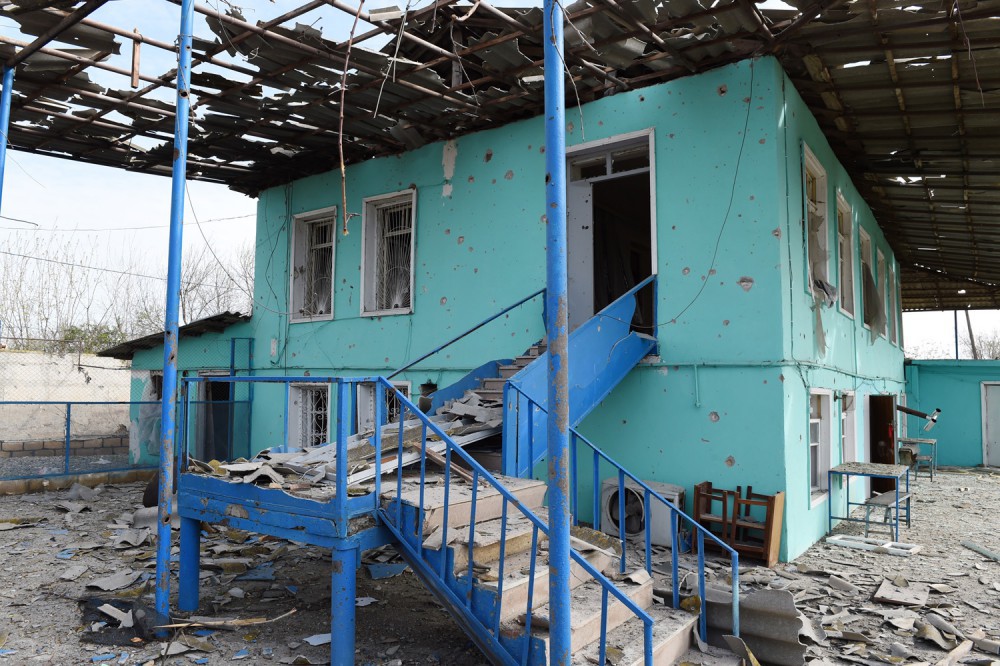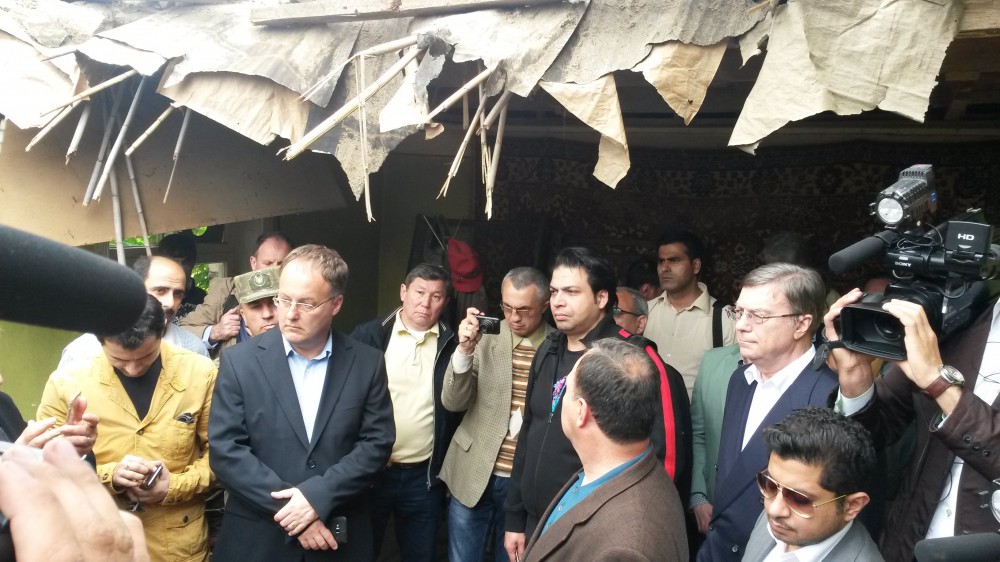 The diplomats then reviewed villager Ilgar Mammadov's house which was destroyed by one an Armenian shell.
The visit of the heads of diplomatic missions and about 80 delegates, including military attaches to the frontline aims to ensure objective coverage of the current situation along the line of contact.