1905.az web portal is an internet resource about arrival of Armenians to Azerbaijan, genocides perpetrated by them against Azerbaijanis, deportations, and aggression of Armenia against Azerbaijan. Books, articles, interviews, speech of eye-witnesses, photos and other materials related to the topic are presented in the portal. The resource in 12 languages (Azerbaijani, English, French, Arabic, Spanish, Russian, Chinese, German, Turkish, Persian, Georgian and Armenian) improves constantly: materials are prepared, new articles and information is added.
1905.az web portal,  which was established on March 28, 2014, is a part of the project initiated by the  Association for Civil Society Development in Azerbaijan  related to the 110th anniversary of the genocide perpetrated by Armenians against Azerbaijanis.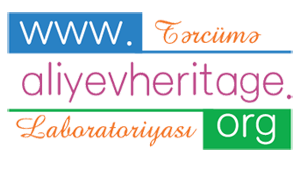 Translation works of the web portal are carried out by the Translation Lab affiliated with the Heydar Aliyev Heritage Research Center (www.aliyevheritage.org).
Author of the project:
Elkhan Suleymanov,
President of ACSDA, MP from Shamakhi
Director of the Portal:
Fuad Babayev,
PhD in political sciences, distinguished journalist