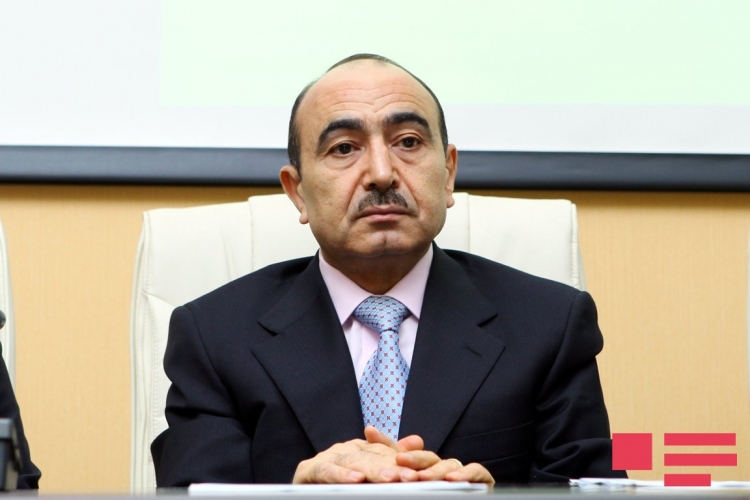 "It seems that international organizations, the OSCE Minsk Group are just trying to ensure safety of the separatist regime in Nagorno-Karabakh," said Azerbaijani President's Assistant for Public and Political Affairs Ali Hasanov as he responded to a question from AZERTAC's correspondent on the situation on the line of contact between the Azerbaijani and Armenian troops.
-Mr. Hasanov, international organizations, OSCE Minsk Group co-chairs remain silent on the recent escalation of tension on the troops' line of contact, Armenian armed forces' shelling the civilians and residential areas along the line of contact. What can you say of this?
– Unfortunately, international organizations, including the OSCE Minsk Group, which mediates the settlement of the conflict, member-states of the organization have not yet reacted on the Armenian armed forces' intensively shelling the residential areas from the occupied Azerbaijani territories with heavy weapons, killing of civilians. However most international organizations and several states were quick to react when the Azerbaijani armed forces properly retaliated against the continuous provocations of the Armenian army and retook a number of occupied territories in early April. All statements and calls urged immediate suspension of hostilities and restoration of the ceasefire.
These organizations` remaining silent under these circumstances gives us grounds to reason that international organizations, particularly the OSCE Minsk Group, are just trying to ensure safety of the separatist regime in Nagorno-Karabakh and war criminals, who head it, and perpetrate the current status quo in the settlement of the Armenian-Azerbaijani Nagorno-Karabakh conflict. We consider this as the most obvious form of a double standard approach to Azerbaijan, disrespect for the Azerbaijani people, international law and the principles of justice.
The international community, the OSCE and other organizations must take resolute measures to put an end to the actions of the aggressor Armenia against the peaceful Azerbaijani population.
Azerbaijan is not going to tolerate another provocation of the Armenian government and the country's armed forces, destruction of the residential areas and death of civilians. In case the international community continues to remain silent the Azerbaijani government will be forced to take resolute measures in order to protect the civilian population and put an end to the provocations.
Armenia and those who continue to turn a blind eye to its provocations are directly responsible for the ensuing events.