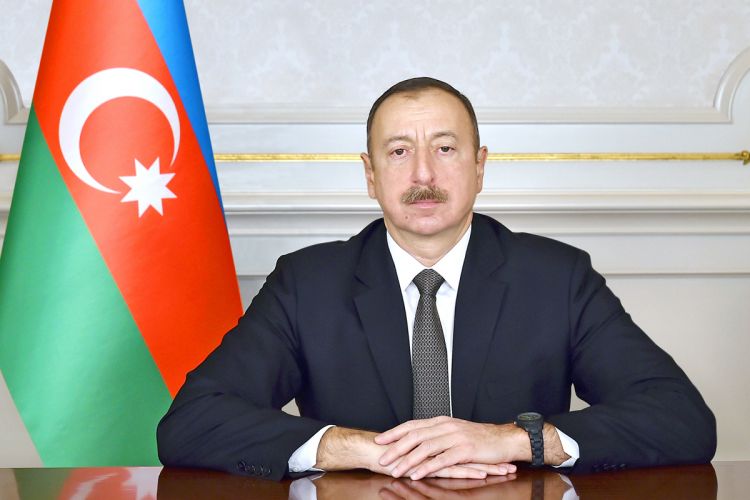 Azerbaijan has turned into an international center in the area of multiculturalism, Azerbaijani President Ilham Aliyev said at the official opening ceremony of the 4th World Forum on Intercultural Dialogue in Baku May 5, APAreported.
"Azerbaijan has an ancient history and culture. Last year we marked the 25th anniversary of regaining our independence. It shows that when your fate is in your own hands, you can make great achievements," said President Aliyev. "Azerbaijan has never been so powerful as it is now. Azerbaijan is a rapidly developing country yet it strongly adheres to its roots."
The president pointed out that the only problem faced by Azerbaijan is the occupation of its lands by Armenia.
"Azerbaijan's Nagorno-Karabakh region and seven surrounding districts are under occupation. Azerbaijan experienced ethnic cleansing and our mosques were destroyed, whereas we have restored an Armenian church in downtown Baku. Armenia just annihilated our cultural heritage in the occupied lands. This has been proven by the OSCE fact-finding mission as well," said the Azerbaijani president.
President Aliyev went on to say that Armenia continues ignoring the UN Security Council four resolutions on the liberation of the occupied Azerbaijani territories.
"UN resolutions are often fulfilled within hours, but when it comes to Azerbaijan resolutions have remained unfulfilled for years. That's an indicator of double standards. The Nagorno-Karabakh conflict must be resolved within the territorial integrity of Azerbaijan. Nagorno-Karabakh is a historical land of Azerbaijan," he said.