Spokesman for Azerbaijan's Foreign Ministry, Hikmat Hajiyev has released a statement on the occasion of the 26th anniversary of the occupation of Azerbaijan'sShusha city by Armenia.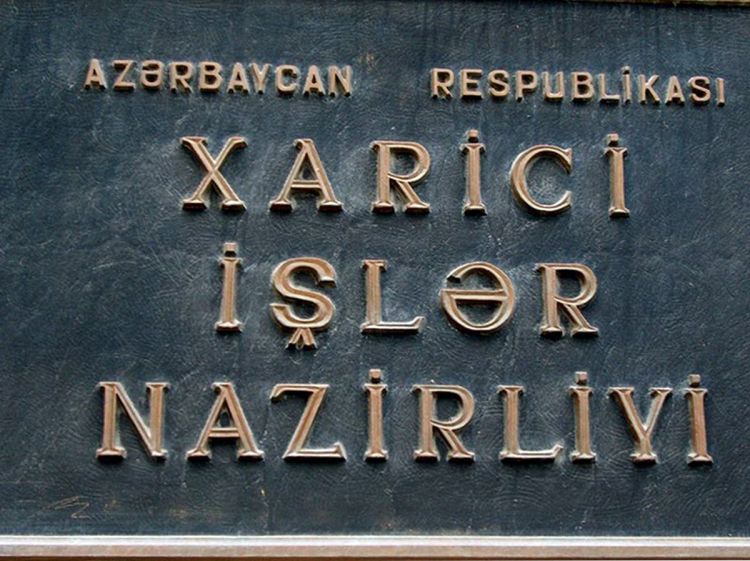 The statement reads as follows:
"The armed forces of Armenia occupied an ancient Azerbaijani city Shusha on May 8, 1992. As result of occupation, Shusha city and 30 villages of Shusha region were destroyed, 195 innocent civilians were killed, 165 were wounded and 58 persons still remain missing. More than 24,000 inhabitants of Shusha were subjected to ethnic cleansing.
The occupation of Shusha was part of Armenia's systematic policy of occupation and aggression against Azerbaijan. As an outcome of this policy, Armenia by use of force occupied Nagorno-Karabakh and seven adjacent regions of Azerbaijan, conducted notorious ethnic cleansing against more than one million Azerbaijanis in the seized lands and committed serious war crimes and crimes against humanity.
Along with being an inalienable part of the internationally recognized territorial integrity of Azerbaijan, Shusha city, which is under occupation for 26 years, has high historical, cultural, moral and symbolic meaning for the people of Azerbaijan. Occupation of Shusha city, which is called "Cradle of Azerbaijani music", "Conservatory of the Orient" inflicted heavy damage to the cultural, spiritual and moral heritage of Azerbaijani people.
In the framework of Armenia's deliberate policy of destruction, plundering, desecration and embezzlement of cultural and religious heritage of Azerbaijan in the occupied lands, only in Shusha more than 170 buildings with the status of architectural monument, 160 cultural and historical monuments, mosques, rare manuscripts were destroyed and subjected to the vandalism. "Imarat of Panah khan complex" and library, Khan palace and Karvansaray, Yukhari and Ashagi Govharaga, Saatli Mosques, Mausoleum of Vagif, Natavan's House and many others are among them.
In 1993, the UN Security Council adopted resolutions 822 (1993), 853 (1993), 874 (1993) and 884 (1993), condemning the occupation of the territories of Azerbaijan and reaffirming respect for the sovereignty and territorial integrity of Azerbaijan and the inviolability of its internationally recognized borders. In those resolutions, the Security Council also confirmed that the Nagorno-Karabakh region is part of Azerbaijan, and demanded immediate, complete and unconditional withdrawal of the occupying forces from all the occupied territories of Azerbaijan. Other international organizations have adopted a similar position.
The Nagorno-Karabakh region, which is under the temporary occupation of Armenia has always been and will remain inalienable part of Azerbaijan.
The international community supports and respects in an unequivocal and principled manner the territorial integrity and sovereignty of Azerbaijan.
Azerbaijani residents of Shusha city will definitely return to their historical land, and Azerbaijan will restore its territorial integrity and sovereignty within the internationally recognized borders."
http://en.apa.az/azerbaijan-politics/foreign-news/azerbaijan-s-foreign-ministry-issues-statement-on-occupation-of-shusha.html