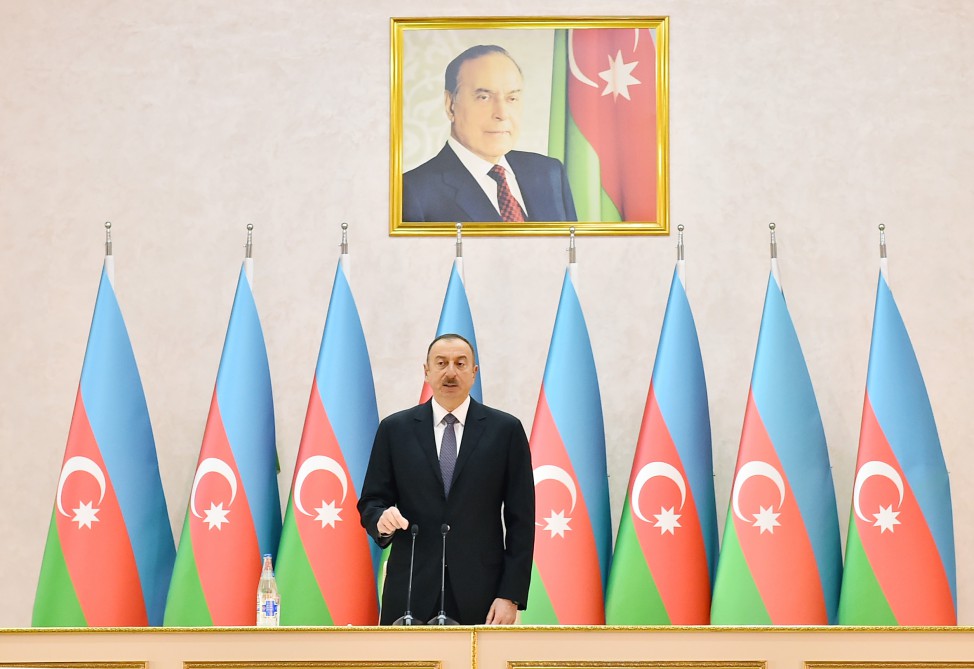 Today the world knows that the Azerbaijani army is among the strong ones, said Azerbaijan's President, Supreme Commander-in-Chief Ilham Aliyev.
The president made the remarks addressing the opening of a newly built military camp of the Defense Ministry in Pirekeshkul settlement of Absheron district on Jan. 23.
"There are all conditions for accommodation and service here. More than 20 military camps have been built in our country in recent years," President Aliyev said.
The head of state noted that the process of army build-up is a state policy of Azerbaijan.
"The solution of social problems of military servicemen is always in the focus of attention," Ilham Aliyev said. "The Azerbaijani army is one of the world's strongest armies today. In recent years, significant steps have been taken to modernize the material and technical basis of our army."
The president noted that the Azerbaijani servicemen have high morale and high sense of patriotism.
"Today, the combat capability of our armed forces is highly appreciated by the international community," President Aliyev said, adding. "Today, the world also knows that the Azerbaijani army both from the point of view of combat capability and in terms of military and technical standpoint, is among strong armies in a true sense of this word. We have reached all this at our own expenses, thanks to the strong economy. But for our strong economy, we would have failed. This military camp also shows the power of both our army and country."
АРА