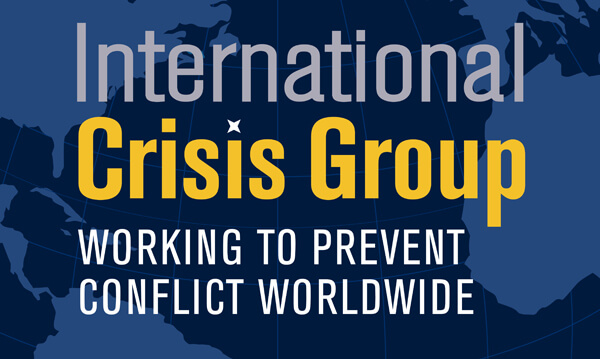 A year after Nagorno-Karabakh's April 2016 violent flare-up, Armenia and Azerbaijan are closer to war than at any point since the 1994 ceasefire, the International Crisis Group said in a report on the Armenia-Azerbaijan Nagorno-Karabakh conflict.
Political and security conditions that prompted the April 2016 escalation have become more acute and both sides claim a new wave of escalation already has begun, according to the report.
"Since mid-January 2017, deadly incidents involving the use of heavy artillery and anti-tank weapons have occurred with varying degrees of intensity; May saw a significant increase, including reports of self-guided rockets and missiles used near densely populated areas along the Line of Contact (LoC). These tensions could develop into larger-scale conflict, leading to significant civilian casualties and possibly prompting the main regional powers to intervene," said the report.
The Crisis Group urges Russia, France and the U.S. to put their differences aside and apply concerted high-level pressure on the parties to unlock the current paralysis and mitigate risks of renewed violence.
The report stated that although two meetings were held between the Armenian and Azerbaijani presidents in May and June 2016, they produced no tangible result.
"Despite two meetings in the months following the escalation, the presidents – burdened by mutual mistrust – were unable to reach any agreement; negotiations deadlocked after a public spat in September. On both sides, public opinion appears increasingly entrenched and uncompromising, providing leaders with scant leeway to negotiate," according to the report.
The report further mentioned that Baku has become more assertive in emphasizing the legal basis of its claims, seeking international acknowledgement that its territories have been annexed and suggesting Western sanctions should be imposed; it also is trying to restrict international actors' engagement with Nagorno-Karabakh, imposing restrictions on economic activity in, or visits to the region.
"As tensions rise, international mediation stagnates. Russia remains the most influential foreign player, yet its role is complex. It is prima inter pares in the Minsk Group, but also chief arms supplier to Azerbaijan and Armenia, both of whom suspect Russia is more interested in expanding its influence in the region than in resolving the conflict," said the report.
The Crisis Group believes in light of growing threats of confrontation, the mediators' primary task should be to resume regular communication between Armenian and Azerbaijani leaders and insist that Yerevan and Baku soften positions that have calcified over the past 23 years as well as tone down martial rhetoric that fuels their publics' belligerence.
"They should more pointedly describe to these publics the risks and costs of escalation. And they should push Yerevan and Baku to agree to immediate measures to restore confidence and security, including: increasing the number of OSCE personnel to monitor the conflict zone; establishing an OSCE-led investigative mechanism to hold the two sides accountable, while introducing a degree of transparency regarding their military arrangements in the conflict zone; and establishing regular contacts between their respective field-based militaries. In parallel, Armenia and Azerbaijan should launch substantive discussions on outstanding issues, including the return to Baku's control of territories adjacent to the Nagorno-Karabakh region, Nagorno-Karabakh's status, international security arrangements, and return of displaced persons," the report said.