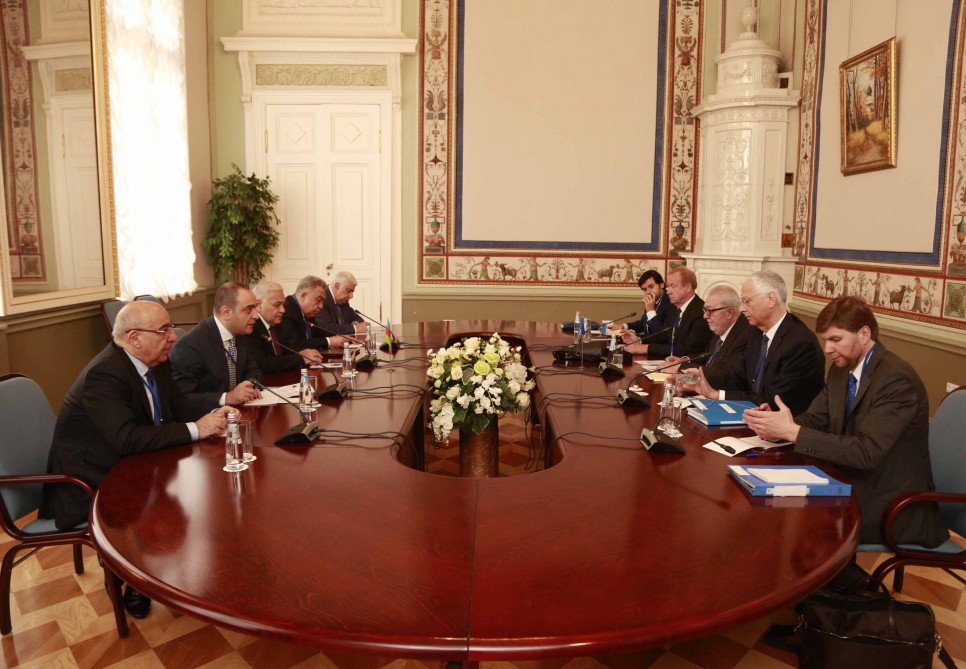 Azerbaijan`s Parliament Speaker Ogtay Asadov has met Chairman of the Parliamentary Assembly of the Council of Europe Pedro Agramunt on the sidelines of the Plenary Session of the Inter-parliamentary Assembly of the Commonwealth of Independent States (IPA CIS) in St Petersburg.

Expressing his gratitude for the fair position on the settlement of Armenian-Azerbaijani Nagorno-Karabakh conflict, Ogtay Esedov stressed that the Azerbaijani delegation actively represented in this international structure: "Main direction of Azerbaijan`s activity in Council of Europe is to gain the fair settlement of the Nagorno-Karabakh conflict. Unfortunately, when considering in connection with this problem demonstrated the same attitude to the parties to the conflict and as a result, in early April, the Armenian side has made another provocation against Azerbaijan. There was a transition probability fighting on the frontline in the large-scale war. Azerbaijan supports the peaceful settlement of the Nagorno-Karabakh issue, unequivocally declared a cease-fire. Currently, the negotiations resumed. "
The Speaker highlighted positions of the international organizations, saying status-quo could not continue.
Pedro Agramunt, in turn, shared his remarks saying all conflict must be solved within the territorial integrity of the countries. The Chairman said he would spare no efforts for solving the conflict.
PACE President praised the decree of pardon of President Ilham Aliyev to release 148 prisoners, appointment of repeat elections to the Milli Majlis for Agdash constituency number 90, President of the Heydar Aliyev Foundation appeal, MP Mehriban Aliyeva`s initiative to the parliament with the amnesty.
http://en.azvision.az/