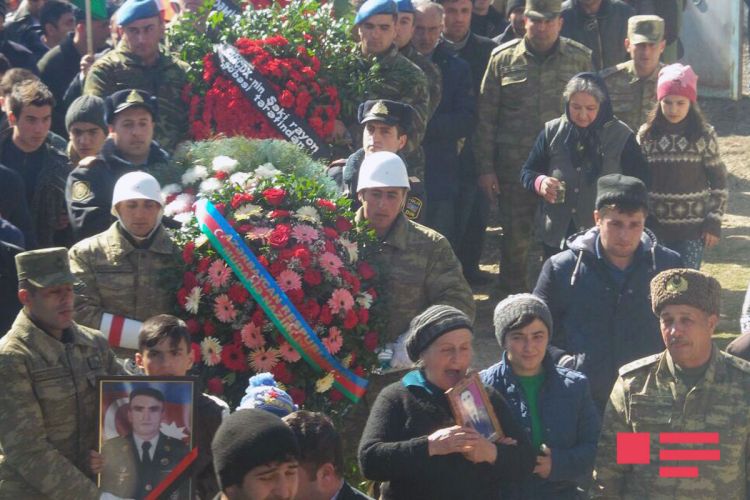 Azerbaijani soldier Abdullayev Agshin, who died fighting to prevent a provocation by Armenian armed forces on the night of February 24 to 25, was today laid to rest in the Kish village of Sheki district, his home village, APA's Sheki-Zagatala bureau reported.
Defense Ministry and district officials, public figures, as well as fellow servicemen of the same military unit, paid their last respects to the soldier.
The flag covering the coffin was presented to the soldier's father.
The other Azerbaijani soldiers who died while preventing the provocations of the Armenian army along the frontline on the night of February 24 to 25 include Zulfu Gadimov, Tural Hashimli, Shahlar Nazarov, and Zakir Jafarov.
The bodies of these soldiers were carried away from the battlefield with the participation of international intermediaries yesterday.