Phd in history Guntekin Najafli: So, the first settlements of Armenians took place during the Ottoman-Safavid war. But the mass settlement of Armenians is connected with "Turkmenchay"(1828) and "Edirne"(1829) treaties.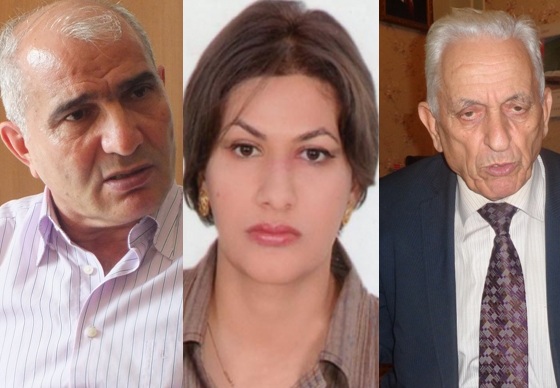 In accordance with the Article 15 of "Turkmenchay" and to 12th Article of "Edirne" treaties, the Armenians were massively moved to occupied Azerbaijani lands. Professor Karim Shukurov has a statement saying: "The "Turkmenchay" contract saved the Armenians as a nation". Documents that have been found from the Ottoman sources are also about the mass migration of Armenians to Azerbaijani lands. All these proves that Armenians moved to Azerbaijan, metaphorically said "yesterday".
PhD in History Karim Shukurov: …we can say that the Armenians are not native to this region. The Armenians were resettled to these lands resettled in accordance with Article 15 of the 1828 Treaty of Turkmanchay. Chopin also noted these issues. However, he also made a mistake when distinguishing the newly settled Armenians from the Armenians who had lived there for a long time as the second group had also been resettled but earlier. Starting from 1801, Russia sought to strengthen the position of the Armenians in this region. Therefore, the Armenians were resettled to the regions occupied by Russia. It is one of the issues in our historiography that received little attention. Therefore, the Armenians have always been foreign elements in Nakhchivan. A Transfer Committee was formed under Lazarev, who was the ethnic Armenian. We also possess the appeal of Lazarev to the Armenians. A researcher surnamed Glinka also authors a book on the resettlement of Armenians. A book by Grigoryev contains data explaining from which regions of south Azerbaijan, the Armenians were moved to Nakhchivan. In other words, there are enough facts about the relocation of the Armenians to Nakhchivan.
Correspondent member of National Academy of Sciences of Azerbaijan Ilyas Babayev: The Armenians have a famous scientist named Yeremyan. He told me that he was disliked in Armenia. I was very surprised, because he was a great scholar indeed. Because he claimed Karabakh was inhabited by Albanians, not Armenians. I said that many scholars, including academician Orbeli claimed the same thing. It was a proven fact. Karabakh was not populated by the Armenians in the period of Caucasian Albania. The Armenians settled in Karabakh only after the Russian invasion. The census data of that period also confirm it. If you look at the military maps published in the early XX century, we can find over 90% toponyms are in Azerbaijani language.
Was prepared based on the interviews of the abovementioned historians to the 1905.az website (Guntekin Najafli: "If Russia could eliminate the Ottoman Empire, there never would be any Armenian state in history", Karim Shukurov: "Tsitsianov`s decapitated body was buried in Tbilisi", Ilyas Babayev: "Karabakh was not inhabited by Armenians in the period of Caucasian Albania)